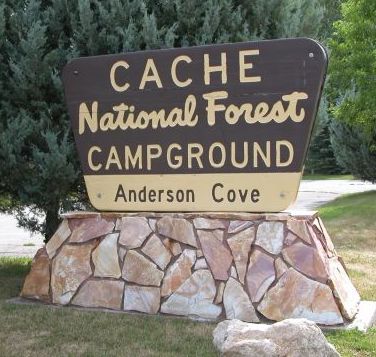 Draper Church Campout
June 16th - June 18th, 2017
$5 - $10
We like to provide great opportunities at The Rock Church, and one of the highlights of our whole year is right around the corner! The Draper Church Campout, at Anderson Cove Campground in Ogden Canyon, is happening June 16 – 18 and you need to be there!  If you've never attended one of our campouts before, now is the time. There will be NO REGULAR SERVICES IN DRAPER THAT SUNDAY, church will happen at the campout. There will be games, Dutch oven cooking contests, kid's activities, worship, baptisms, testimonies and a fishing derby. Most of all, it is a great opportunity to hangout, relax, and get to know more people. The cost is $10 for adults and $5 for each child. You can Check-in after 2:00 p.m., and Checkout is by 11:30 a.m. Questions?  Please contact Andy Peterie at 801-897-6809.
Discipleship Training Camp
June 29th - July 2nd, 2017
$159
PROCLAIM!
As you know, this year's DTC theme and focus will be on Evangelism and will be called "PROCLAIM". Our theme verse will be, "We proclaim him, admonishing and teaching everyone with all wisdom, so that we may present everyone perfect in Christ." (Colossians 1:28-29 NIV84). The conference will be held June 29 through July 2, 2017 in downtown Denver, Colorado.
We will be learning about what it means to live a life on mission – telling others about Jesus. We will also put these teachings into practice with LOTS of serving outreach opportunities. We want our students and adults to leave Denver on fire for Jesus! We want them to be determined to live a life that will result in much "fruitful labor" as they proclaim the Good News about Jesus.
When: Thursday, June 29 CHECK-IN 4-7 PM Conference (7 PM) through Sunday July 2, 2017 (8 AM)
Where: Near the CU Denver campus and we will be staying at The Campus Village (www.campusvillagedenver.com/)
Theme: PROCLAIM (Focus on evangelism)
Who: High School students going into 9th grade through 12th grade (and as many parents as possible!)
Cost: $159 per person
Meals: Breakfast/Lunch/Dinner Friday and Saturday *ON YOUR OWN FOR DINNER THURS/BREAKFAST SUN
Romania 2017 Application
August 26th - September 9th, 2017
$100
This Fall's mission trip to Romania has been scheduled for August 26 to September 9, 2017. We will again visit Casa Sperantei (The House of Hope), located in the Northwest part of the Romania and ministers to both Romanian and Roma (Gypsy) children from six different villages. This year we are planning an exciting opportunity to take a group of Roma adolescents on a retreat with a focus on discipleship. We are also planning several other hands-on projects that need to be done at the ministry house. The trip has something to offer everyone — hard work and sharing God's love with others. If you missed the information meeting and are interested, please call Jim McFall at (801) 633-1954 or email jimwebguy@msn.com.